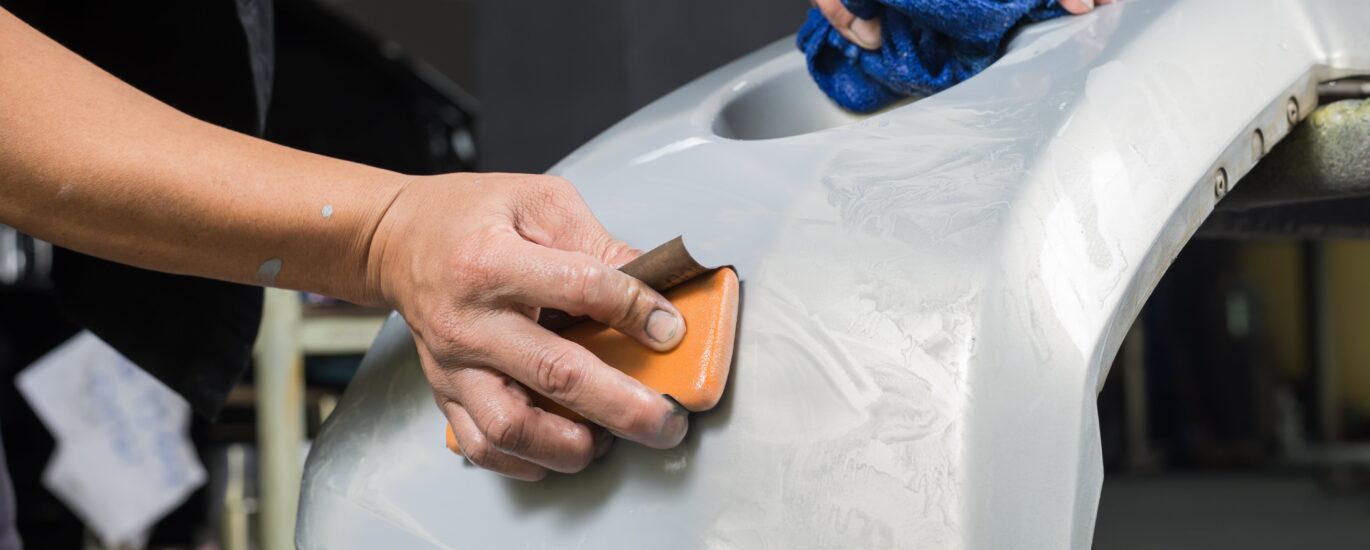 Are you in need of bumper repair services? Whether your car has been in a minor fender bender or a more serious collision, it is important to know the steps involved in the bumper repair. This process can be both time-consuming and costly depending on the damage, so it is important to be prepared. In this complete guide to bumper repair services, we will cover everything you need to know.
Why do you need bumper repair services?
Having a damaged bumper can not only send the wrong message to other drivers, but it can also be dangerous. Crashing or bumping into another car will cause parts of your car body to break and look disheveled over time, which is why a bumper repair is necessary. If left unrepaired, the fading paint won't be the only issue. A reason your car could end up in need of repair is that a piece of debris hits your bumper while you're driving and causes damage such as a dent or even ripping off part of the material altogether. Ignoring these issues and not having them repaired can lead to further complications such as rust or even an entire replacement of the whole bumper assembly. Bumper repair is key for safety, aesthetic, and cost concerns.
When to get bumper repair services done?
If you've recently suffered damage to your vehicle's bumper, then it's important to consider the need for professional bumper repair. The condition of your vehicle's bumper is essential for protecting both the rest of your car from damage and other cars from a possible collision. Contacting the skilled technicians at Flawless Auto can help ensure that your car is safe and in proper running order. A full repair will give you the peace of mind of knowing that not only is your car restored to its pre-accident glory but also that it can be trusted on the road. Contact us at Flawless Auto today for all of your bumper repair needs!
How much does it cost for bumper repair services?
The cost of bumper repair services depends on a variety of factors, including the type of damage, the materials needed to repair it, and the make and model of your car. Call us today at 727-239-1291 to schedule an estimate and we will be happy to provide you with an accurate assessment of the labor and parts needed for your bumper repairs. To find out more about our bumper repair services, please do not hesitate to contact us. We are here to help!
Can a Plastic Bumper be Repaired?
Whether it's hail damage, minor dings, and dents, or deep gouges, a plastic bumper can often be repaired. If the damage is just cosmetically unappealing, fixing the bumper may be a much more cost-effective option than replacing the entire component. The type of repair carried out depends largely on the severity of damage sustained by the plastic bumper but in many cases, it can be restored to its original condition as long as no internal structural pieces were damaged or altered. There is also a variety of products available that make repairing a plastic bumper easier and faster than ever before. Knowing if repair is an option is essential to getting back on the road quickly and at an affordable cost. Give us a call today at 727-239-1291.
Can a Cracked Bumper be Repaired and Repainted?
Whether you got into a collision or your bumper has been cracked from long-term wear and tear, you may be wondering if it can still be salvaged. Well, the good news is that in many cases a cracked bumper can be repaired and repainted to restore its original aesthetic. Depending on the severity of the damage, a repair specialist may have to use welding, body filler, or plastic repair techniques to patch up the affected area and make sure it is structurally sound. After that, a new coat of paint can complete the look so that you're left with a like-new bumper!
Bumper Repair Techniques
When it comes to bumper repair, there are a few techniques that technicians can use. One common technique is plastic welding, which uses heat to melt the plastic together and make a seamless repair. Another option is body filler; this involves applying a two-part epoxy-like mixture over the cracked area to create a smoother surface. And finally, plastic repair techniques can also be used, which involve using a plastic welding device to patch up the damaged area. With the right tools and experience, any of these techniques can be used to restore your bumper back to its original state. Contact us now at Flawless Auto for all your bumper repair needs! We look forward to helping you get back on the road safely.
Find the right shop for your bumper repair needs
Bumper repairs can be tricky, and finding the right auto shop for your needs is important. If you're looking for top-of-the-line bumper repair services in St. Petersburg, Flawless Auto should be your go-to destination. With our experienced team of professionals and state-of-the-art technologies and tools, you can get your car back on the road with as little drama as possible. We will assess the damage and provide quick, reliable service that you can trust to take care of your bumper repair needs with ease. Take a look at our portfolio to get a better idea of our past work and contact us today to get started on your bumper repair services.
The takeaway – getting your car back on the road safely
At Flawless Auto we understand the importance of keeping your vehicle safe and in proper running order. If you're in need of bumper repair services, look no further than us! With experienced technicians, advanced tools and technologies, and top-of-the-line products, you can get your car back on the road with as little drama as possible. From minor dings and dents to deep gouges, we can restore your bumper to its pre-accident condition and give you peace of mind knowing that it can be trusted on the road. Contact us today for all of your bumper repair needs!
Bumper repair can be a daunting task, but understanding when and how to repair your bumper properly can save you time and money. When it's time for repairs, consider the cost and shop around for the best option. Preparing the surface of the affected area is essential for quality results but there are ways to do so yourself. Remember, bumper repair should always prioritize safety over aesthetics. Having a safe car that you trust will take it back on the road is invaluable. If you'd like to ensure your bumper repairs are done right and without hassle, contact us at Flawless Auto Body Shop today to schedule a Free Estimate. We employ certified technicians who have specialized in car body repair for years and offer excellent customer service too. Get back into the driver's seat with peace of mind that you're getting accurate results from trained professionals – call us today!