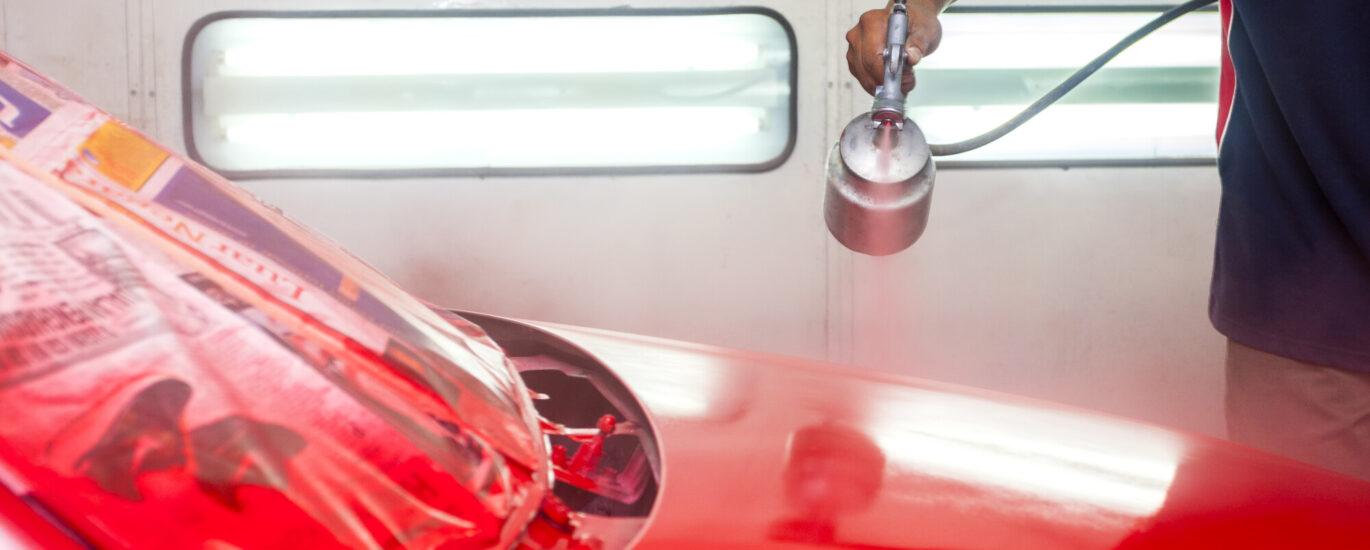 There are all kinds of things that can ruin the appearance of your car's paint. Bird droppings, acid rain, and the sun are just a few of the things that can prevent the paint on your car from looking its best.
If you're not happy with the way that your car's paint looks right now, you might want to consider painting your car. Auto painting can completely revamp the appearance of your car and make it look like new again.
Before you paint your car, though, you're going to want to consider some key factors. These factors will help you decide how you're going to go about performing car painting.
We're going to walk you through six of these factors below. We're also going to provide you with some auto painting tips along the way so that you're able to make the most of painting your car.
Continue reading to learn all about the factors you'll need to keep in mind when you're doing auto painting.
1. What Color Would You Like to Paint Your Car?
When you go to have auto painting done, one of the first things you're going to need to figure out is what color you would like to have your car painted. You should be able to choose just about any color that you would like.
Gray, white, black, and blue have become some of the most popular car paint colors. Red, green, and brown, meanwhile, are some of the least popular car paint colors of the bunch.
Some people like to paint their cars with colors that help them to blend into the crowd. Others prefer to paint their cars with colors that will make them stand out.
You're more than welcome to choose whichever car paint colors you would like. But you should make sure that you put some serious thought into which color you go with. It could make or break the appearance of your entire car when it's all finished.
2. Which Type of Paint You Would Like to Use on Your Car?
Outside of considering which color you would like for your car to be after it's painted, you should also spend some time thinking about which type of paint you would like to use on your car. There are a handful of different types of car paint that can be utilized during the auto painting process.
The four main types of paint that you'll find on vehicles are:
Water-based car paint
Urethane car paint
Acrylic lacquer car paint
Acrylic enamel car paint
There will be different processes used to apply each of these types of car paint. You'll also get different results based on which kind of car paint you choose.
For these reasons, you should make sure that you do your homework on the various types of car paint and choose the right one accordingly. The last thing you want to do is spend a bunch of money painting your car only to realize that you didn't go with the right kind of paint for it in the end.
3. How Much Do You Want to Spend on Auto Painting?
The price that you'll have to pay for auto painting is going to vary quite a bit. There are some auto repair shops that will charge under $1,000 for car painting and others that will make you pay over $10,000 for it.
There will obviously be a whole host of factors that will determine how much you'll need to pay to paint your car. Everything from the type of paint that you pick out to the auto repair shop that you choose will impact the price for auto painting.
Because of this, it'll be a great idea for you to decide what you can afford to pay for car painting from the start. You should sneak a peek at your personal finances and figure out how much money you can devote to painting your car.
You should also get as many auto painting quotes as you can in advance. It'll enable you to get access to the most competitive prices possible.
4. Who Do You Want to Hire to Paint Your Car?
You shouldn't have too much trouble tracking down a company that can lend a hand with auto painting. There are, after all, almost 60,000 of these companies scattered throughout the country at this time.
But this doesn't mean that you should simply Google "auto painting near me" and hire the first company you can find to help you. Instead, you should spend some time researching your local options so that you're able to hire the best company possible to paint your car.
You should, first and foremost, try to locate a company that has a lot of experience within the world of auto painting. You should also attempt to find a company that has earned a great reputation within your community for its car painting services.
Additionally, you should make it your mission to search for a company that uses high-quality car paints when carrying out auto painting services. You'll know that you're going to be in good hands when you work with a company like this.
Far too often, vehicle owners will try to cut corners when it comes to conducting a search for auto painting specialists. You should put the necessary time in and do your homework on local companies so that you're able to find the right one to work on your car.
5. When Would You Like to Have Car Painting Performed?
Regardless of which auto painting company you hire to paint your car for you, it's going to take them a decent amount of time to get the job done. You won't normally be able to have your car painted overnight.
It can be difficult to pinpoint exactly how long it'll take for a company to paint your car. But generally speaking, it's not uncommon for the whole auto painting process to take anywhere from 40 to 80 hours. This includes everything from prep work to the actual painting of your car.
With all of this in mind, you're going to want to think about when exactly you would like to have your car painted. It's going to be out of commission for at least a few days, so you should try to pick a time when you know that you won't need your car.
You might also want to consider which time of the year you would like to have your car painted. Ideally, you should try to avoid painting a car when it's too hot or too cold outside. You should also try to steer clear of painting a car during the times of the year when it tends to be very wet.
Selecting the right time to paint your car could make all the difference in the world. It'll make painting your car more convenient for you and ensure that your car looks amazing when it's all done.
6. Are You Sure Painting Your Car Will Be Worth It?
Painting your car is going to require you to make a sizeable investment. So you should consider whether or not painting it will be worth it before you dive headfirst into the auto painting process.
To start, you should ask yourself how long you expect to keep your car. If you know that you're going to sell it or trade it in soon, painting your car now might not make a whole lot of sense.
It also might not make sense to paint your car if it's on the older side. You aren't going to get a great return on investment if you paint a car that is well over a decade old at this point.
If your car is on the newer side, though, and if a fresh coat of paint could breathe some life back into it and make it look great for years to come, painting your car could be the right move for you to make. You'll be so glad that you decided to paint your car once you see how incredible it looks at the conclusion of the auto painting process.
Call Us to Get Help With Painting Your Car
Would you like to paint your car and make it look like it did when you first drove it off the lot? Our auto painting specialists can help you make your car look great again.
We can also help you make the right considerations before painting your car. We'll assist you in picking out the right color and the right type of paint so that you're satisfied with the end result when we're done working on your vehicle for you.
Contact us now to get more information on our auto painting services.