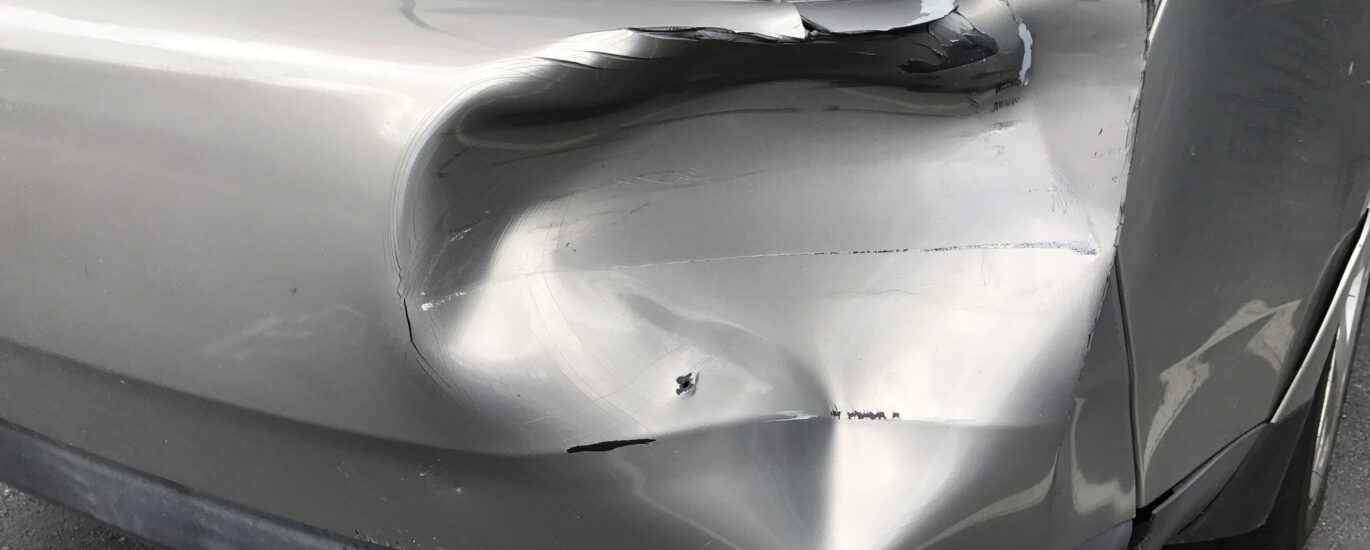 If you've been putting off that bumper repair, you might want to think again; Rear-end crashes are among the most common types of car accidents, accounting for 29% of those that cause serious injuries.
An adequately maintained bumper can reduce the risk of injury and death. Keep reading to learn about the importance of car bumper repair.
Bumper Repair
When it comes to bumper repair, an auto body shop can repair tiny scratches, dents, holes, and tears to the point where they are nearly undetectable to the naked eye. Repairing these imperfections will save you time and money and has a lower environmental impact than replacing them. Bumper damage, especially on a premium vehicle, detracts from the overall unique appearance of the car.
Despite being relatively soft compared to the rest of a vehicle, car bumpers are frequently the first point of contact in traffic accidents. They make bumpers to keep harm away from critical components under the hood. As a result, restoring the integrity of your car's bumper is a crucial step.
Manufacturers design car bumpers to absorb the force of an impact from a front or rear collision. Even modest surface damage can compromise the bumper's structure. As a result, it's critical to contact a bumper repair specialist as soon as possible and have the damage repaired.
Many current automobiles also feature ADAS (Advanced Driver Assistance Systems) sensors built into the bumpers to assist with parking and driving.
If you damage your bumper in an accident, it's critical to have it repaired or replaced because it is crucial for safety. Not only should the exterior be inspected, but bumpers also hold different sensors, lights, and warning systems, all of which can have concealed damage after a crash. All of these must be operational in order to assure your safety on the road.
People often overlook car bumper repair as an afterthought. A bumper is more than a cosmetic addition to your car; it is essential for driver and passenger safety.
If your bumper is broken, you should have it repaired or replaced before anything worse happens. The good news is that you might not have to replace your bumper because many are repairable.
When to Repair a Car Bumper
Numerous types of bumper repairs (flawlessautobodyshop.com/bumper-repairs) can be performed: The best way to find out when to repair a car bumper is to visit your local auto body shop and have a technician inspect the damage.
Repair Vs. Replace Bumper
It's tough to decide between repairing or replacing your bumper. Depending on the size of any dents and the material of the bumper, a body shop can do paintless dent repair. If you have a bumper scuff, several scratches, or broken paint, bumper scuff repair is the better option.
The damaged area is smoothed down and leveled; then, they must repaint the bumper to match the precise color of your vehicle. This part can be time-consuming, though.
The quantity and depth of the scratches will determine whether it will be easier to replace a bumper instead of wasting time and money sanding and resurfacing a broken one.
When the damage to a vehicle's bumper is severe enough, you must replace it at a body shop. Large dents, cracks, and holes, as well as broken hooks and fasteners, will necessitate the replacement of your bumper.
When a car is involved in an accident, the damage is usually too severe to repair. If these damages are left as is, they can cause even more problems for the remainder of your vehicle's life as the structural integrity could be reduced and should then be replaced. It is critical to examine the severity of the bumper damage and determine which option is best for your vehicle.
Cost of Bumper Repair
The cost of bumper repair or replacement might vary significantly based on a number of factors. SUVs and luxury cars, for example, will almost certainly have higher bumper repair expenses than a sedan.
The bumper's material will also be important; plastic can be less expensive to replace than metal. Also to be noted is, as with many modern cars, the more sensors in the bumper, the more expensive a repair might be.
Depending on the extent of the damage, bumper repairs might go from $100 to more than $600. Replacement bumpers might cost more than $1000 depending on the parts required, and the time it takes to install.
When it Comes to Selling
After one year, new cars often lose 15% to 20% of their value. As the old saying goes, your car's value decreases as soon as it leaves the dealership.
Strange as it may sound, it's a little-known fact that being in an accident accelerates the depreciation of a car immensely. The value of the vehicle may decrease based on its condition prior to the accident and the degree of damage sustained.
At some point, you may want to sell your vehicle. Every scratch on your automobile reduces its worth, which is why it's essential to have a minor auto bumper repair done as quickly as possible.
Keep your car in beautiful, pristine condition, and it will sell for a much higher price. Minor damages degrade and worsen over time, and it will be far less expensive to find and repair these damages before they impact the value.
Seeing damage on a vehicle raises concerns in the minds of potential buyers about what else may be wrong, even though there is no additional structural damage.
Auto Bumper Repair Done Right
Finding a local collision repair or car body shop and having a specialist analyze the damage is one approach to determining whether you need bumper repair or to have the entire thing replaced.
Make your way to Flawless Auto Body & Collision to have us assess your vehicle and see how we can restore your pride and joy to showroom standards. At Flawless Auto Paint Repair, Inc., our results speak for themselves.